Jonathan Lam
(Recently) Software Engineer @ Google Silicon
(Also recently) EE/CS @ The Cooper Union
---
Blog
New TypeRacer record: 163wpm
On 4/20/2021, 8:56:01 AM
---
I am quite excited by this! It was an easy quote, but I have raced many other easy quotes and messed up!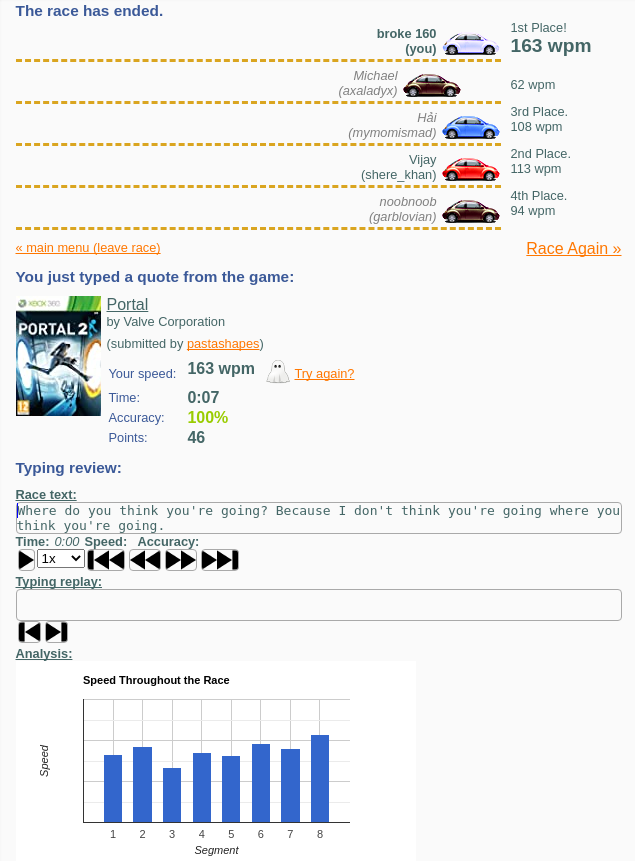 Also first time reaching #3 on leaderboard! (Even if only for a few minutes)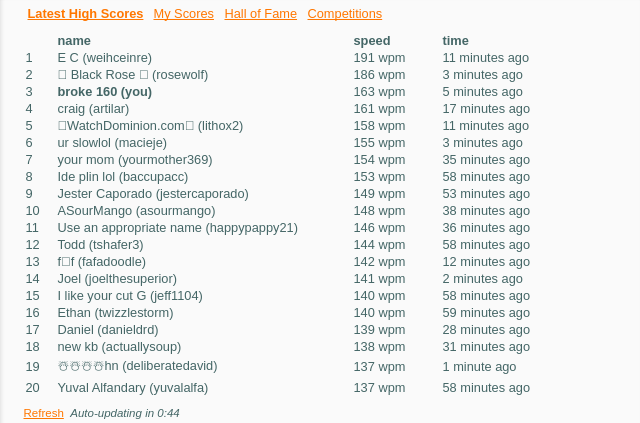 This is a plot of my race history (generated from a python script using bs4 to scrape typeracerdata.com and matplotlib for plotting). The x-axis is number of races, not time, which is perhaps not the most intuitive. The 158wpm spike around 3800 races was from last May, a record I only managed to beat with a 159wpm race last month. I thought I couldn't break 160 for the longest time.
(Click on the image to see it in full size)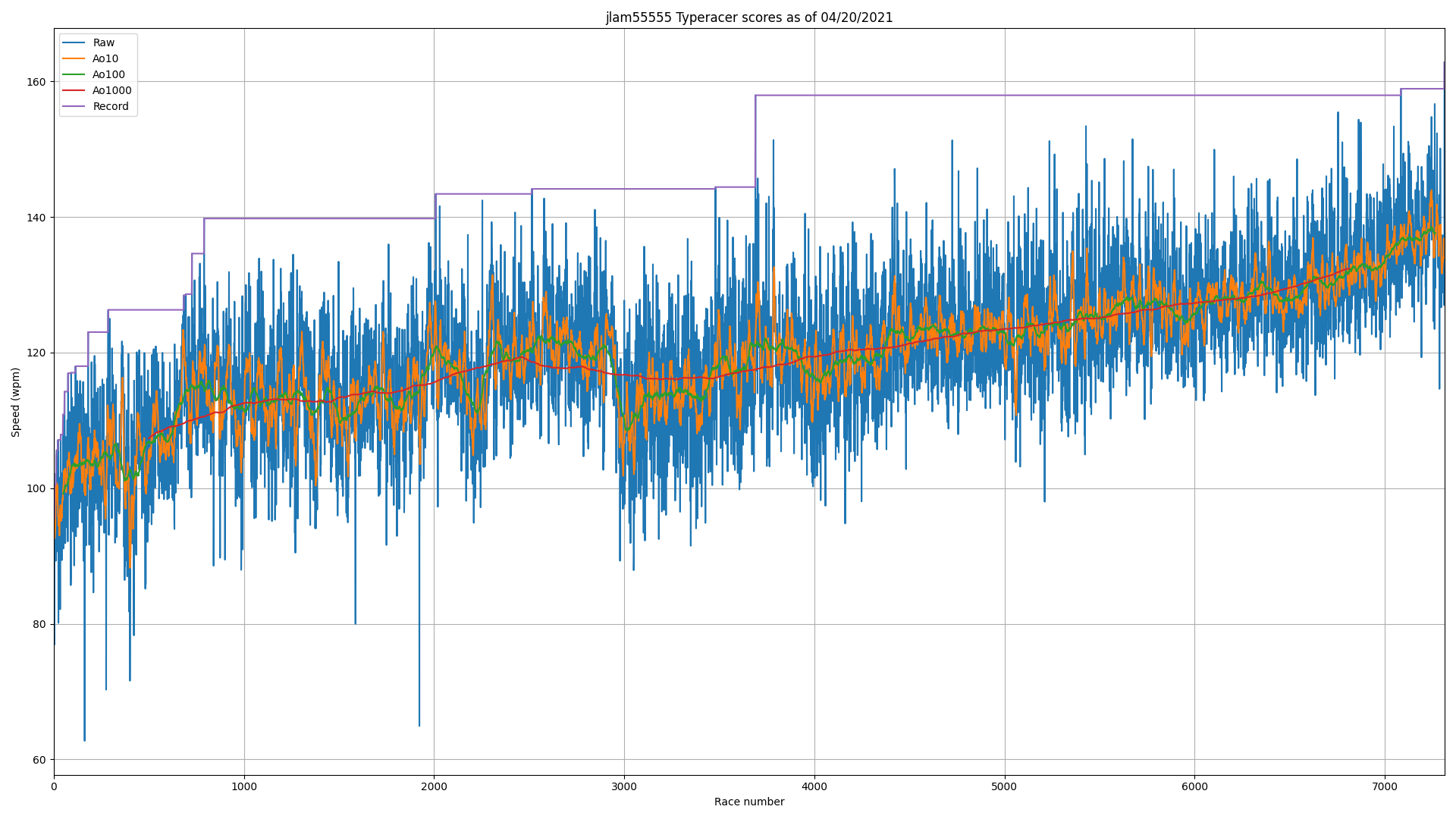 Now got to work on not quitting as many races as I do...
---
© Copyright 2023 Jonathan Lam